Tax and Financial News April 2019
Trump Tax Law Makes Now the Perfect Time for the Roth Conversion Retirement Trick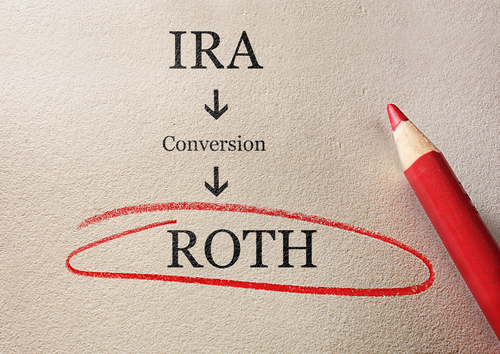 Converting a traditional IRA to a Roth IRA takes some fortitude and faith in the future numbers because this change can accelerate your tax bill. The current market and tax rate cuts from President Trump's plan, however, are creating an environment ripe for conversions and making the move much more palatable. Together, these two factors are essentially creating new groups of taxpayers for whom a conversion makes good sense.
IRA Basics Revisited
Contributing to a traditional IRA gets you a tax deduction now, at the time of your contribution and allows your money to grow tax free. You'll also need to begin withdrawing your annual required minimum distributions (RMDs) once you hit age 70½, with whatever you take out taxed as ordinary income. Roth IRAs operate differently, as your contribution is made with after tax income but in return your investments grow tax-free and you pay no tax when you finally withdraw the money.
Roth Conversion Mechanics
Under a conversion you choose to pay tax at the time of the conversion on the money in the traditional IRA and transform the account into a Roth, making all future gains and withdrawals free from taxation. The ability to convert was limited for many people, however, because back when Congress created Roth IRAs, there were income limits above which the conversion was not allowed. In 2010, the government removed the income restrictions on conversions and now anyone can make a conversion.
Running the Numbers
Understanding if making a conversion is worthwhile requires calculations that depend on assumptions of tax rates in the future and investment performance. Generally, if you believe your investments will be worth more and the tax rates will be higher when you withdraw the money, then a conversion makes sense.
Benefiting from the arbitrage on tax rates between now and the future often requires spacing out the conversion over multiple years. The idea is to convert just enough out of the traditional IRA to raise your income until it's just below the next higher tax bracket. The recent tax cuts to individual rates make the conversion option a lot clearer as they both cut rates and expanded tax brackets.
Finding the Sweet Spot
Under the previous tax law, the sweet spot for many people was after retirement but while they were still under 70 and not yet taking RMDs. The widening of the 24 percent bracket means that the sweet spot for converting will extend to a greater number of taxpayers, both younger and older.
No Second Chances
The new law cut out the ability to "recharacterize" conversions. Recharacterization allowed taxpayers to unwind a Roth conversion any time before Oct. 15 the year after you convert. The idea is that if you convert $250,000 at the beginning of the year and then the market drops dramatically (like in 2008 when the S&P 500 fell almost 40 percent) you could unwind the conversion and do it again later when the balance is lower (and therefore your tax bill from the conversion as well). There are no more do-overs under the current tax law.
One strategy to mitigate this risk is to convert specific investments first if you are looking at a multi-year conversion strategy, focusing on those that are performing the worst. The idea is that they are more likely to go up in the future, like when you rebalance a portfolio to harvest your best performers and buy more of those that are down. Another strategy is to take a cost-averaging strategy to conversion.
Conclusion
In the end, the real payoff comes not from market timing, but from making the conversion and allowing the money to grow tax-free for decades, taking advantage of the power of compounding and then reaping the rewards tax free. If you have assets in a traditional IRA, now may be a good time to talk with a financial planner to see if a Roth conversion is the right move for you.
§
General Business News April 2019
How to Determine a Business' Health by its Net Profit Margin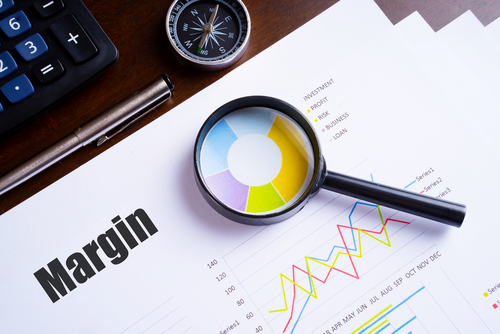 When it comes to figuring out a company's net profit margin, this calculation gives a business and its financial officers a much better picture of the company's profitability.
Defining Net Profit Margin
Net profit margin determines the percentage of revenue that ends up as profit after expenses are accounted for. Represented as a percentage, it's calculated by taking the company's net profit and dividing it by the entire revenue.
Looking at the Formula Itself
When it comes to calculating the net profit, it goes beyond the gross margin calculation, which only factors in the "cost of goods sold" – or how much the input materials and direct labor cost the company to produce saleable goods. Determining net profit includes factoring in the cost of goods sold figure, but also includes other expenses, such as payroll, lease payments, taxes, and others.
Once all cash flow, expenses and costs are factored in, whatever amount remains would be considered the net profit. The total revenue is self-explanatory as it's simply 100 percent of a business' sales in a defined time-frame. From there, the net profit is divided by the company's total revenue, and then multiplied by 100 to get the percentage or net profit margin.
Potential Explanations for Varied Net Profit Margins
Ideally, the higher the net profit margin is, the better the financial health of a company. However, a low profit margin for a period of time or over the long term doesn't necessarily mean a business is poorly managed. There are many reasons why a low net profit margin may exist and persist.
Different Margins Depending on Each Industry
As Forbes and Sageworks points out, the higher the net profit margin is, the better it is for the company. However, there are some considerations when it comes to what's expected for different industries. For example, looking at the data ending June 30, 2017, for the previous 12 months, the Medical and Diagnostic Laboratories industry saw an average net profit margin of 12.1 percent. Conversely, "Accounting, Tax Preparation, Bookkeeping, and Payroll Services" saw a net profit margin of 18.4 percent.
While these industries are on the high end, Forbes and Sageworks point out that other industries, such as the grocery industry, are still profitable, but do so by making their profits on lower margins, with a much higher volume.
Financing Considerations
Another factor that can lower a company's profit margin is how its financing is structured. If a company chooses to incur debt financing to buy fixtures or pay employees to run operations, interest expenses, – especially initially – , could negatively impact a company's net profit margin.
Infrequent or One-Time Exceptions to Operations
If a business has recently sold a profitable (or unprofitable division) and that sale has made a material change in revenue, especially for a single quarter, it can provide an anomaly in a company's net profit margin calculation. Similarly, if business fixtures don't get purchase often or equipment is reduced, for example, net profit margin can be impacted noticeably.
Regardless of the industry, understanding business' net profit margin is, another helpful tool in determining how and why a business is making or losing money.
§
Tip of the Month April 2019
3 Tax Woes and How to Survive Them
The tax deadline is roughly two weeks away. But if you're going to be late in filing, can't pay all of what you owe or have the fear that you might be audited, don't panic. We've got you covered with some smart ways to handle these three, potentially scary scenarios.
Late Filing
Of course, if you owe, make every effort to file as soon as possible to avoid penalties and interest. But the good news is, if you're owed a refund, there's no penalty for filing late. More good news: For those who qualify, Free File is still available on IRS.gov through Oct. 15 to prepare and file returns electronically. There's more: If you have a history of paying on time and are missing this year's deadline, there's always Penalty Relief.This provision, called First Time Penalty Abatement, allows you to qualify if, a) You haven't previously filed a return, or if you have had penalties in the past, you have no penalties for the three years prior to filing this year; b) You filed all currently required returns or filed an extension; c) You have paid, or arranged to pay any tax due. See? There's hope.
Can't Pay All of What You Owe?
Due to the Tax Cuts and Jobs Act, you might find that you owe because you didn't change your withholding, as well as the fact that the law eliminated exemptions, increased child credits and limited popular deductions, to name a few of the changes. Not to worry. If you're stuck and need help, you'll be relieved to know that you can apply online for a Payment Plan. While you're settling your debt, you can view your balance online and pay with IRS Direct Pay or by a debit or credit card.
If you need further assistance, consult a professional. If this is any consolation, the Government Accountability Office estimated in a report last summer that about 30 million workers had too little withheld from their paychecks. While this increased their take home pay, it also increased their tax liability. Again, consult a tax professional if you have questions, but remember: there is light at the end of the tunnel. You will get out of this.
If You Get Audited
The truth is, unless your income is super high, you have less than a one percent chance of being audited. That said, if this does happen, you'll want to be prepared. But first, a little education. There are three kinds of audits, a) Correspondence Audit: The simplest kind and it's usually the result of you making a mistake on your return; b) Office Audit: This one is more complicated. You'll need to go into an IRS office with required paperwork, but the bigger thing to keep in mind is that this kind of audit could be a result of some high tax deduction like, say, a large medical expense; and c) Field Audit: This one is similar to an Office Audit; however, this time, the IRS comes to you and asks to see your records.
No matter the type of audit, don't freak out. Simply take a deep breath, and gather all your documents: W-2s, 1099s, bank statements, proof of income, investment statements, along with bills, receipts and other proof of expenses. Next, schedule your audit or postpone it. Then, keep a cool head and strive to be compliant with IRS representatives because, after all, they are just doing their job. However, the very best option is to call a tax professional. He or she will know exactly what to do and walk you through this sometimes hairy process.
So there you have it. There are ways to survive the situations that you might have around filing your taxes. The motto to keep in mind? This, too, shall pass.
---
Disclaimer